Welcome to my little corner of the internet!
My name is Savitri, pronounced suh – vee – tree (kind of like save a tree), and I am an American who currently lives in Germany. I live with my husband and we have two daughters and three dogs.
Hover over each image below to know more.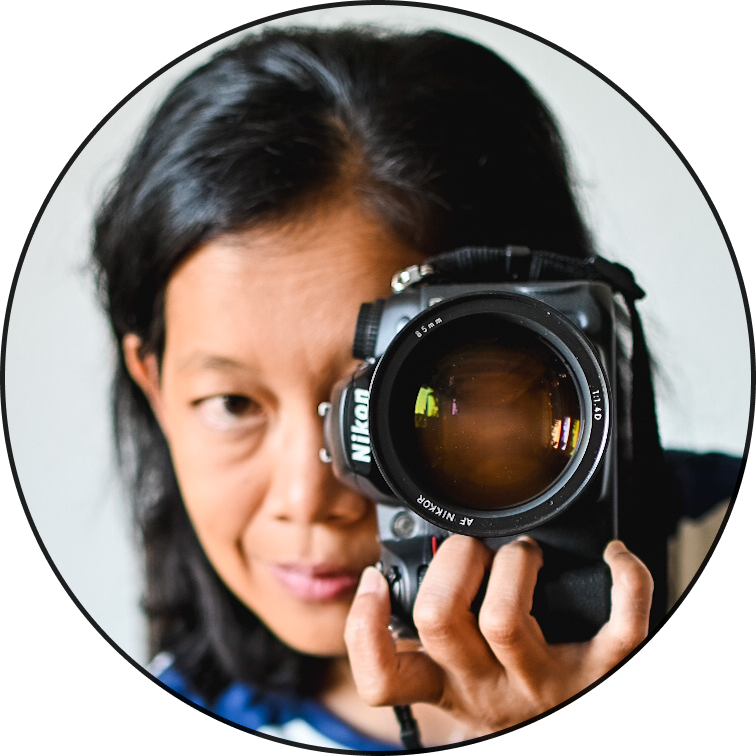 An experienced UX and instructional technology designer with over 10 years of combined expertise in UX and UI design, instructional technology, and software training.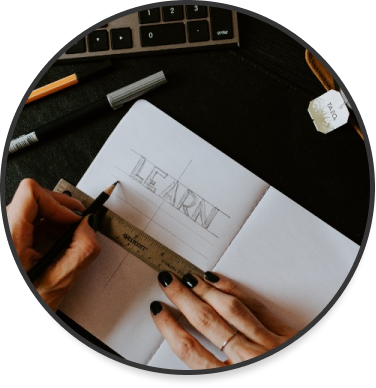 A lifelong learner with a BA in psychology + mass comm and an MS in Tech Education.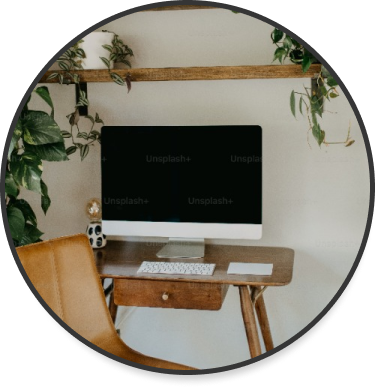 A designer who consistently prioritized user-centric principles in my work.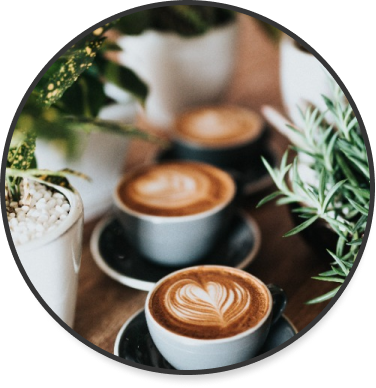 A team player who is a lover of coffee, tea, and wine.
A slow traveller who strives to learn the culture, people, and taste as many local cuisines as possible. I also take many photos along the way.
I was born in Indonesia. When I was around five years old, my parents moved to America, specifically Idaho, for university. This move helped me learn English at a young age, and which is why I have an American accent.
After my dad finished his studies, we all went back to Indonesia, where I spent my middle and high school years. Upon graduating from high school, I came back to Idaho to attend university. 
As I didn't attend middle and high school in the U.S., and some of my English tutors and teachers were British English speakers, despite my American accent, it's not uncommon for me to mispronounce words, miss jokes, and encounter the challenges that non-native speakers typically face. This can be pretty confusing and amusing to those around me 😅
"A few important things in life either has an expiration date or only come once in a lifetime. Grab each one whenever possible."
The above is something that I have always believed in.
When my husband came home from work with news that we had this amazing opportunity to live in England, I quickly said, "Let's go!"
I had a very good job at that time. I was working as an instructional technologist for a university. I was very good at my job and I had envisioned a future where I could be contributing significantly to the field and climbing up the career ladder – I was very much career minded and ambitious in this manner.
But, an opportunity to live in another country for four years was just too good too be true and may possibly not come by again.
So we packed up and in 2010 our European adventure began.
After arriving in Suffolk, England, I decided to stay home and embrace a new phase of life. With my husband's busy schedule, the children being young at 6-years and 10-months-old, and our desire to make the most of our time there, I shifted my focus to family and personal growth.
My mother often said, "If you're good at something, the money will come." Subscribing to her words, I embraced the new life believing that in due time, I would discover another job that resonated with my passions.
In those initial years, I spent time adjusting to our new community, making friends, traveling, finding a new interest in finance and the stock market, and diving into the world of gymnastics with Emma. Gymnastics initially began as a once-a-week activity, but it gradually took a big chunk of our time. This commitment meant embarking on a daily 45-minute drive to a club outside of Norwich, where Emma underwent demanding and intensive training sessions.
Unlike the U.S., gymnastics clubs are not easy to come by. For Emma to be trained properly as a competitive gymnast, we had to drive at least 45-min to a club outside of Norwich. Gym practice was at least two hours, and on weekends or school holidays, it could be half the day.
This was when I started taking more photos of my outings whilst Emma was at gym and posting them on Instagram.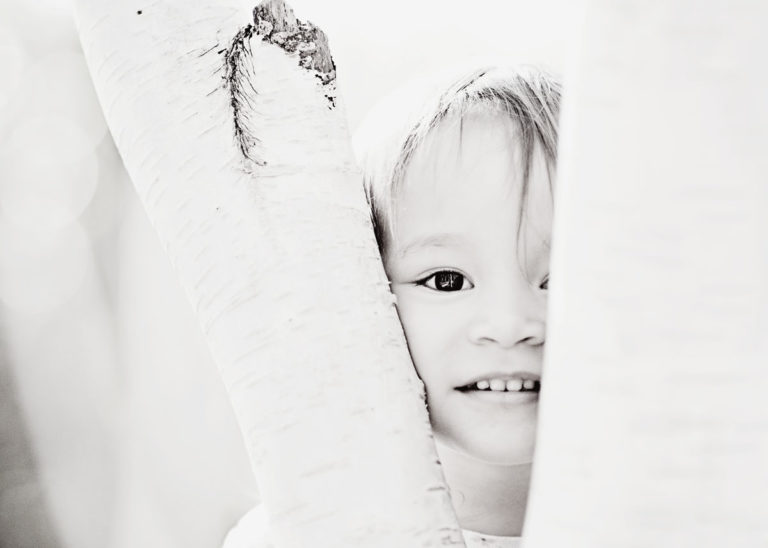 I've always loved photography.
As an undergrad, I was a mass communication major, and it was required to take a couple of photography classes. However, I wasn't very good back then. Technically, I was fine, but my photos lacked life; they were boring and soulless.
It was after Emma was born that my photos started coming to life. She was what I needed to reach the next level in my photography skills.
Working at the university gave me access to free university courses. I took advantage of it and enrolled in more photography courses. Unlike my undergrad years, my professor said that I was starting to develop a style of my own.
Improving my photography skills was what I focused on when I was in England. While I initially started with photographing families, I gravitated towards travel since it was more interesting and allowed me to work at my own pace in between school and gymnastics runs.
The Instagram growth was 100% coincidental. I was just posting for my own purposes, to track my photography development and record all the places we've been. How it went from not much to tripling my engagement and followers within a few days due to a Wisteria post is still beyond me.
Over the months and years, as my photography improved and I figured out how Instagram works, I managed to gain income through the platform, working as a content creator for various tourism agencies or companies within the hospitality industry. What's most important to me is that through Instagram, I have managed to make some amazing real-life friends.
My momma was right; I got good at photography, and the money did come.
As our children grew up fast, I realized that while I may have temporarily set aside career ambitions, I gained invaluable experiences by being there for both our children and my husband. This time allowed me to foster strong family bonds and create treasured memories that will last a lifetime.
People don't say 'I wish I'd spent more time at work' or 'wish I made more money' on their deathbed.
Through my experiences with my family and the joy I had when freelancing whenever the time and opportunity arose, I've come to a profound realization: money and job titles, two things I held in high regard before moving to England, aren't everything. While I do value my worth, I've learned that achieving a balance between work and family means so much more to me.
I still love photography, it'll always be my passion and side-gig. I continue to enjoy Instagram, more as a browser now than anything else. However, I have always wanted to re-enter the IT world. My aspiration was either to return to instructional technology and develop educational content or pursue a role in the field of design within an IT company. I was in the process of deciding on my next step when the pandemic occurred.
With the pandemic and Germany being as strict as it was, the only things I could do in 2020 were either walk the dogs around the farmers' fields behind our house, garden, go back to school (I've always dreamed of getting a PhD), or find a remote job and re-enter the workforce.
The latter was what I found.
And I loved it.
I absolutely loved the work as a User Experience Designer at a software testing company. The company was quite technical, which challenged my brain. It was big enough that we each had set roles but still small enough that I got to know many of my colleagues personally.
The four years in England have now become 13+ years in Europe. We moved to Germany in 2018, and for the third time, I am diligently working to move from German A1 to A2 level. I've been striving to attain proficiency in the German language since my arrival here, and after all this time—since 2018, to be exact—I am still hovering around mid-A1 level.
They say 'third time's a charm,' right?
As for what comes after Germany, who knows? We haven't made any concrete decisions yet; we're taking it one day at a time. I plan to continue working in the field of UX or Learning Experience Designer and gradually pursue my dream of earning a PhD. As of now, I am awaiting acceptance into an MSc program in either UX or Human-Computer Interaction, with hopes that one day I can further my studies with a PhD. Wish me luck ❤️