UX Designer |  Instructional Technologist | Content Creator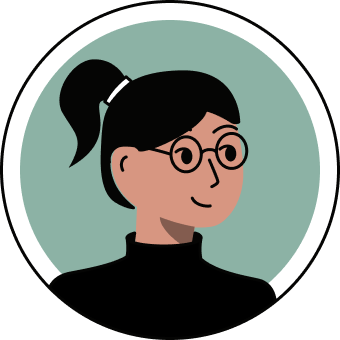 With over 10 years of combined UX design and instructional technology, I bring a unique blend of technical proficiency, user-centricity, and creative insight to the table.
With a track record of fostering collaborative and high-performance work environments, I am well-equipped to excel in the fields of UX and EdTech. My ability to remain composed under pressure has consistently contributed to successful outcomes, establishing me as a valuable asset for any organization.
📑 Toast
✨ Full designs, in-person only
Design thinking

User-centred problem-solving

User research

Usability test 

A/B testing

Information Architecture 

Journey mapping 

Wireframing and prototyping

Interaction design

UX/UI design 

Accessibility

Design systems

Analytics and data interpretation

HTML and CSS

Technology Education

Course design
Figma

AdobeXD

Slack

Miro

Notion

Trello

Jira

Confluence

AXE

HTML/CSS

GitHub

Adobe CS 

Camtasia

Material UI

Captivate

Genially

Microsoft Suite

Google Workspace
Associate UX Designer | Tricentis
Within one week, revamped the design system with Material UI Figma kit speeding up SaaS cloud test automation product development for a successful beta release in four months; ensured that all components met WCAG 2.1 AA

 Led design initiatives across two agile teams in charge of four pivotal components, employing storyboards, flows, sitemaps, wireframes, and prototypes to ideate and transfer design concepts.

Refined designs through competitor analysis, user research, and usability testing to enhance user experience.
Content Creator | Freelance
Applied user-centric principles, content strategy, and storytelling techniques to grow a travel-focused Instagram account from 0 to 48k followers within one year, consistently maintaining a minimum 10% engagement rate and producing occasional viral content.

Leveraged algorithm insights and user behavior analysis to optimise content for a seamless user experience leading to paid and PR collaboration with industry leaders like Visit Italy, Visit London, Nikon, and Southeastern Railway.

Provided strategic consultation to small businesses, resulting in a rapid 50% organic growth rate on their Instagram profiles, emphasising the importance of user-focused content and engagement.
Proficient in web design tools such as Dreamweaver and WordPress, with a focus on creating visually appealing and user-centric websites for small businesses.

Collaborated closely with clients to deeply understand their online presence objectives, design preferences, and target audience. This client-centred approach informed the design process, ensuring websites were tailored to meet user needs effectively.

Expertly managed plugins, templates, and CSS to align with design principles, emphasising typography, colour theory, and layout for an enhanced user experience.

Developed websites with user-friendly content management systems, enabling clients to easily update content, create new pages, and manage plugins independently. Conducted personalised training sessions tailored to each client's specific needs, empowering small business owners and content managers to confidently take control of their websites' maintenance and growth.
Adjunct Faculty | University of Central Missouri
Instructed graduate-level courses, including "Technology for Teachers," "Principles of Online Instruction," and "Educational Product Development." Ensured syllabi were aligned with rigorous International Society for Technology in Education (ISTE) standards, emphasising comprehensive coverage of relevant topics.

Employed diverse delivery methods, such as Facebook discussions, video lectures, and audio podcasts, to foster engagement and facilitate effective learning experiences.

Designed and assigned hands-on projects that encouraged the use of educational technology tools for creative course design, promoting practical application and innovation.
Instructional Technologist II | University of Central Missouri
Served as a faculty consultant specialising in seamless technology integration, encompassing audio, video, mobile apps, Web 2.0 tools, and open-source resources for traditional, blended, and online classrooms, bridging the gap between technology and effective learning.

Conducted comprehensive research and piloted open-source and Web 2.0 applications, skillfully presenting findings to faculty and staff, and aligning technology choices with instructional goals and user needs.

Facilitated training sessions in tools like Dreamweaver, Microsoft Office, Adobe Creative Suite, and web development technologies (HTML/CSS/PHP/Coldfusion), empowering faculty members to leverage digital tools for enhancing course content and user experience.

Designed online courses aligned with Quality Matters standards, ensuring a learner-centric approach that prioritised engagement and interactivity. Additionally, created internet-based training modules tailored to diverse faculty needs, applying principles of instructional design and technology integration to enhance the learning experience.
Donations Coordinator | Operation Afghani Welcome
Spearheaded the development of a Google Sites website to support the needs of over 35,000 Afghan refugees at Ramstein Air Base, Germany. Designed the website for optimal user-friendliness, ensuring easy access to crucial information about donations, volunteer roles, centre hours, and clothing provisions.

Acted as a pivotal communication hub between the public and the donation centre, effectively coordinating a team of over 100 volunteers. Managed donation funds and adeptly resolved conflicts, emphasising strong interpersonal and conflict-resolution skills.
Co-founder and Social Media Manager | Sophie's Christmas Fair
Conducted thorough research into the logistics of organising a village Christmas fair, providing valuable insights for informed decision-making and event planning.

Designed and implemented an efficient vendor application process using JavaScript-enabled Google Forms which streamlined vendor registration and enhanced the user experience.

Produced captivating graphic designs for social media platforms (Facebook, Twitter, and Instagram), effectively driving audience interest and engagement. 

Co-founded an annual tradition, Sophie's Christmas Fair, in memory of Sophie Bell's cancer battle. Through effective event planning and social media promotion, raised £3,000 in the debut year and £5,000 in the final year, totalling £16,000 for cancer cause.
M.S. Technology Education, University of Central Missouri
B.A. Psychology and Mass Communication, Idaho State University